Our team is insured and site ready
Welcome to Diamond Drilling (UK) Ltd
Based in East Sussex, Diamond Drilling UK Ltd offer a professional service when it comes to concrete cutting and drilling throughout the South East of England and typically in the London area. The current property industry means these services are in high demand, whether new builds or for existing properties in need of renovation.
Our core services include diamond core drilling, chasing, track, floor and wire sawing, scrabbling, cutting openings, creating structural openings, offering temporary support, and method statements and risk assessments. Additionally, you can rest assured that our operatives are fully trained in a plethora of areas in order to provide the most comprehensive services.
Here at Diamond Core Drilling, we also place great emphasis on health and safety. We continually review our processes and improve our standards, with staff registered under the CSCS (Construction Skills Certificate Scheme), and our company registered with CHAS (the Contractors' Health and Safety Assessment Scheme).
Years of experience
We offer years of experience shaping concrete and cutting holes and conduits in solid floors and walls. Our diamond core drilling techniques are applied in order to form the roundest and smoothest holes in hard materials such as brick or concrete. Whether small holes for plumbing or wiring or larger spaces for doors and windows, this process ensures there is as little dust and debris as possible through the vibration-free technique.
Whether you require channels in walls or floors (chasing), large amounts of materials removed through wall and floor sawing, concrete cut into a particular shape with wire sawing, or openings with temporary support systems, we are sure to have the service to meet your requirements with our range of diamond core drilling services.
Our company provides diamond core drilling services, where we are able to work on a variety of applications. This could be creating holes in walls and floors for plumbing and electrical work, or extracting concrete cores.
Pipework for plumbing/ electrical
We are specialists in the cutting of reinforced concrete, asphalt and tarmac, using state of the art diamond cutting equipment. We offer a range of floor sawing services
Trenches in concrete / asphalt
Diamond Drilling UK offer chain saws with diamond tipped teeth. This enables you to easily cut through materials such as reinforced concrete, and perform plunge cut operations. We recommend this type of saw when you need to cut straight lines with right angle corners.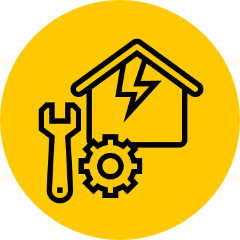 Here at Diamond Drilling UK, we offer a range of services related to concrete cutting and drilling. As part of our repertoire, we provide customers with diamond wall chasing, which refers to cutting or creating a channel in concrete or block walls or flooring.
Mechanical scabbling involves using machines which are similar to pneumatic drills, but with many small heads. These machines chip away the concrete evenly over the area of the block until the desired effect is realised
Removing damaged concrete
Diamond Drilling UK offer a full structural opening service, including lintel and steel insertion. We can handle the job from beginning to end.
Openings in load bearing walls
All our operatives are fully trained in the following areas:
360 excavators below and above 5 tons
Telescopic handler forklift
"Brilliant work, professional staff, efficient work. Competitive prices and finished early."
LEWIS SCOTT- GOOGLE REVIEW